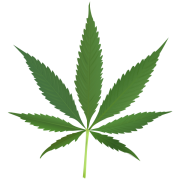 CANNABIS CORNER
Just the facts, ma'am.
Separate fact from fiction and empower yourself with honest, practical information!
Weed, pot, hemp, cannabis, marijuana - whatever your experience with it, or attitudes surrounding it - we need to get clear on what we are talking about. The cannabis culture in America is shifting, so let's get educated and be informed as we navigate these changing times. As more and more states legalize cannabis, many are asking questions. How does it affect the body? What is the difference between THC and CBD? Why does it matter?

There is so much misinformation out there.
Cannabis Corner is a three-module basic cannabis tutorial series that will tackle these questions and more so that you can learn about this plant and better understand all of its risks and rewards.
This intensive, specialized training will provide you with three modules to strategize your self care plan that will teach you:
✔ the basic facts about behind this mystifying plant
✔ the history of cannabis in the United States
✔ the strains of cannabis and the difference between medical and recreational marijuana
✔ the healing properties of different forms of cannabis
✔ the helpful role cannabis can play in combating inflammation
What You Get:
A three module bundle which includes all you need to know about Cannabis including:
Cannabis 1.0, Cannabis 2.0, and Cannabis and Inflammation
Cannabis Corner will leave you armed with the truth, the whole truth, and nothing but the truth.
BUY NOW!
KELLI JAECKS, MA, RDH
Kelli holds a Master's degree from Oregon State University in Communication and Adult Education, where she taught Leadership and Public Speaking. She received her Bachelor of Science in Dental Hygiene from Oregon Health Sciences University in 1996.
The author of the Amazon best seller: Martinis & Menopause — Strategies, Science and Sips that Empower Women to Beat the Hormone Groan, she also writes a popular blog about women's health. Her information is accessible and easy to understand, while offering useful, practical tips to feel better and live better. Kelli is committed to health and wellness. She lives it, writes about it, speaks about it, and empowers others about it!